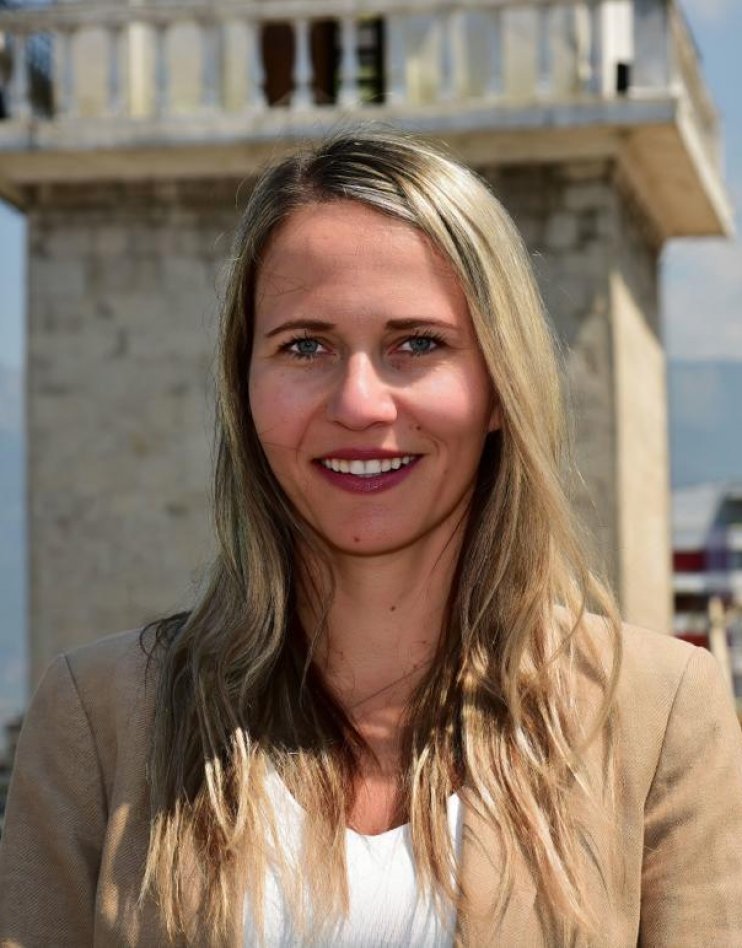 Anuela Ristani
Deputy Mayor, Tiran Municipality
Anuela Ristani is the Deputy Mayor of Tirana for Foreign Relations. She began her high school studies at Ismail Qemali High School in Tirana and completed her studies in Minnesota, United States.
Ristani holds a degree in Business Administration and European Studies from American University in Bulgaria and holds a Masters in Business Administration and Strategic Communication from the University of Missouri in Columbia, USA. In 2002, together with other Albanian students studying abroad, she established the Albanian Students' Network in the World, a network targeting Albanian youth who wanted to contribute to their country after returning home or away.
Her professional experience has been primarily related to business development for newly established international companies in Albania and then focused on communication and marketing strategies.
In 2008-2010, as an expert at the World Bank, she led the project for reforming and modernizing the financial sector in Albania, gaining experience in policymaking and drafting legislation.
Anuela Ristani joined the public administration in 2014 as General Director of the National Youth Service, where she worked for the establishment of the RYCO (Regional Youth Cooperation Office) and opened the first youth centers in Albania's major cities.
She was appointed to the position of Director of the Cabinet of the Mayor of Tirana after the 2015 local elections, a position she held for four years of the first term of Mayor Veliaj.
---
Sessions
| Session Name | Date | Time | Room |
| --- | --- | --- | --- |
| Accessible to all: In quest of public space | 2 October 2019 | 11:00 - 12:30 | Emirgan 2 |