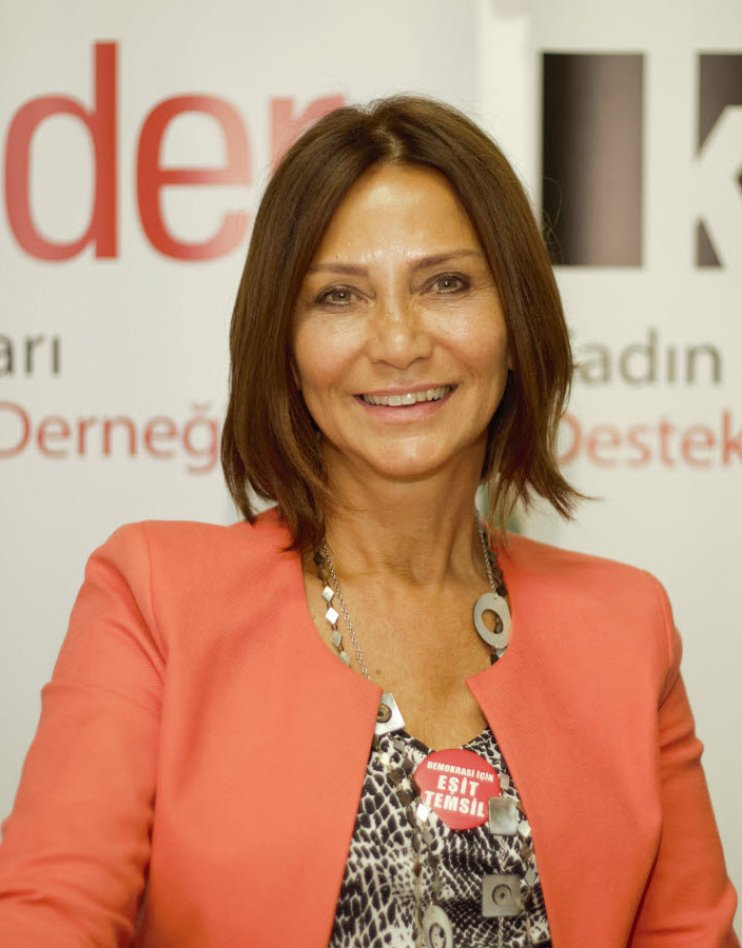 Nuray Karaoğlu
President, KA.DER
Nuray Karaoğlu was born in Bursa in 1960. She received her BA in International Relations and Management Sciences. Karaoğlu has been a member of various non-governmental organizations and was the president of Göztepe Rotary Club during 2002-2003.
Already a member of KAGIDER, she also became a member of KA.DER in 2004.
Karaoğlu is married and has three children. She is a member of the Board of Nesa Basın Yayın Organizasyon, which operates in the production and sale of periodicals and educational publications.
Nuray Karaoğlu has participated in Women Entrepreneurship, Inter-Organizational Communication Training, Gender and Quota Training, Bahçeşehir University Political Science, Erickson Balance Center NLP Practitioner Certificate Programs.
She has been working as the Chairperson of KA.DER since 2017.
---
Sessions
| Session Name | Date | Time | Room |
| --- | --- | --- | --- |
| Breaking the glass ceiling: Women's representation | 2 October 2019 | 16:00 - 17:30 | Emirgan 2 |