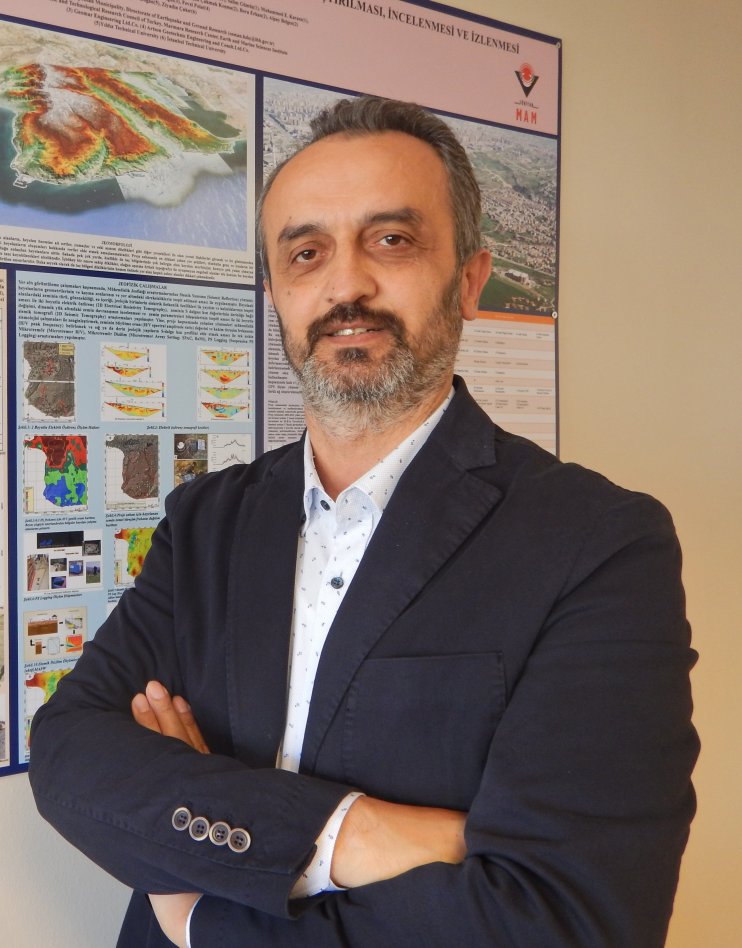 Mahmut Baş
Founder Director, Earthquake and Soil Investigation Directorate , Istanbul Metropolitan Municipality
He was born in Rize in 1966. In 1989, he graduated from Istanbul University, Faculty of Engineering, Department of Geophysical Engineering and completed his master's degree in 1992. Having worked in the private sector for a while, he started working as a civil servant in 1993. He has worked in different units of Istanbul Metropolitan Municipality (IMM) since 1994 and has been working as the founding director of IMM-Earthquake and Soil Investigation Directorate since 1998.
The projects he supervised are as follows: Istanbul City-wide Urban Geology Project; Disaster Prevention Mitigation Basic Plan Study including Micro zonation in Istanbul; BU-METU-ITU-YTU Istanbul Earthquake Master Plan Study; EU Sixth Framework Program Development of European Risk Management System Project; Istanbul Earth Engineering Information System; Istanbul Micro zonation and Tsunami Studies; Istanbul Disaster Prevention and Training Center Project; Kandilli Observatory, Istanbul Earthquake Loss and Damage Analysis Study; Istanbul Disaster Risk Indicator System Project; TUBITAK-Istanbul Landslide Monitoring and Landslide Hazard Analysis Study; METU-Istanbul Social Vulnerability Studies.
Some of the projects he managed were granted the following awards: EU Horizon 2020 Project Proposal 2014 TÜBİTAK Above Threshold Award; EU Horizon 2020 Project Proposal 2015 TÜBİTAK Above Threshold Award; Marmara Municipality Association, 2016 Golden Ant (first) Award; International Guangzhou (China) Urban Innovation Awards 2017 Top 30 Project Awards; UN Europe Disaster Risk Reduction Forum, 2017 Damir Čemer (first).
---
Sessions
| Session Name | Date | Time | Room |
| --- | --- | --- | --- |
| For the sake of cities: Make them earthquake resilient | 2 October 2019 | 14:00 - 15:30 | Üsküdar 1 |