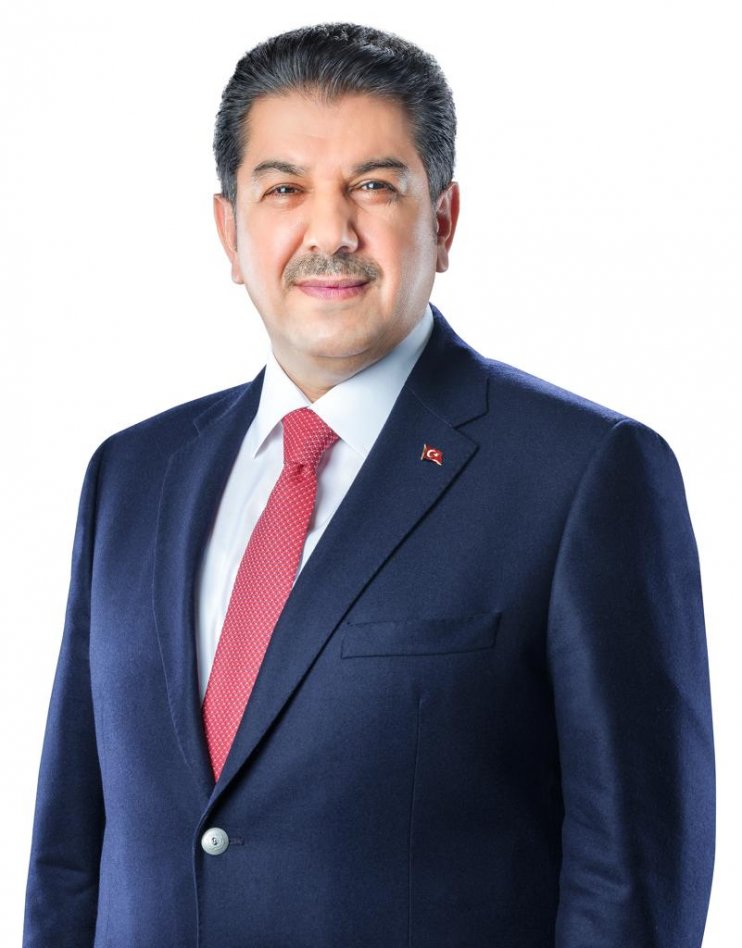 M. Tevfik Göksu
Mayor, Esenler Municipality
Born in Gölbaşı Adıyaman in 1966, M. Tevfik Göksu graduated from Yıldız Technical University, Department of Mapping Engineering in 1990. He completed his master's degree at Istanbul University, Faculty of Economics, Department of Labor Economics and Industrial Relations Between 1991-1994. Focusing his academic studies on sociology, M. Tevfik Göksu continued his PhD studies on Political Sociology at Sakarya University, Department of Sociology.
Göksu was the Deputy Chairman of Prosperity Party and Virtue Party Istanbul. In addition to his political activities, Göksu continued his close contact with non-governmental organizations and served as the founding president of the National Youth Foundation in Istanbul and its president in the Marmara Region.
Göksu worked as a civil society communication consultant, local government communication consultant and he was advisor to the mayor in Bağcılar Municipality between 1992-2000.
He has been serving as the Mayor of Esenler Municipality since 2009 and as Deputy Chairman of AK Party Group in IMM Assembly. M. Tevfik Göksu speaks English and Arabic.
---
Sessions
| Session Name | Date | Time | Room |
| --- | --- | --- | --- |
| Living together: New approaches and practices | 1 October 2019 | 16:00 - 17:30 | Emirgan 2 |