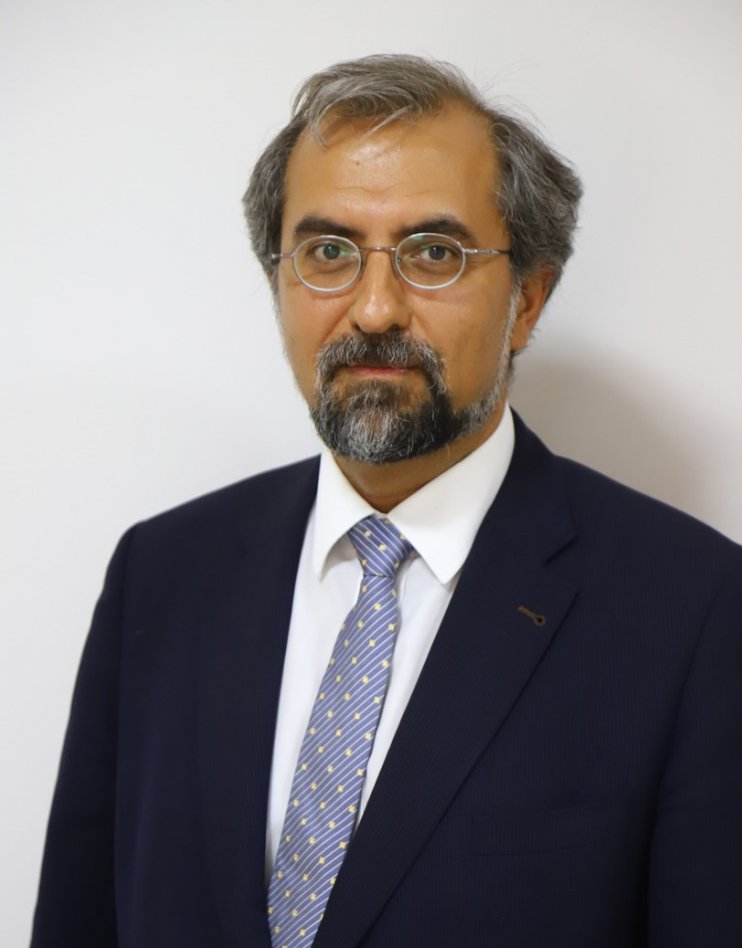 M. Sinan Özden
National Project Manager, RESLOG Turkey Project
M. Sinan Özden graduated from Middle East Technical University, Department of City and Regional Planning in 1995. He has a master degree from Sweden Blekinge Institute of Technology and degree of specialization from Israel Development Studies Center on Rural Region Development.
Sinan took part in Southeast Anatolia Project (GAP) Regional Development Administration's resettlement projects and coordinated GIZ's projects and programmes in Turkey.
In 2006, he joined İstanbul Metropolitan Planning Center's (IMP) planners team preparing İstanbul Environmental Plans and worked on the interactions between İstanbul and Marmara Region. Sinan took an effective role in the preparation of Environmental Plans in Thrace Region. He played part in establishment of the Department of Environmental Management under Marmara Municipalities Union. Sinan developed methods to improve the participation of local governments within the context of Support to Local Governance Project (LAR-2) and worked with city councils. He worked with UMT on Local Diplomacy and Sister City relations.
While working as the Key Expert at TULIP Project, Sinan developed ''Ermazon'' training based on status simulation and role playing. Training was applied in cooperation with 13 governorship staff. Sinan developed Local Environmental Action Plan together with REC (Regional Environment Center). He prepared Aksaray Local Environmental Action Plan and provided support for Trabzon Local Environmental Action Plan preparation.
Sinan worked as the Senior Expert in internationally and EU funded projects carried out by UNDP, GIZ (GTZ), KfW, SALAR, VNG, REC and provided consultancy to Ministry of Interior, Ministry of Environment and Urbanization and the municipalities.
His focus started turning towards migration and development following the Syrian migration crisis when he became involved in ICMPD's Support the Implementation of Development Sensitive Migration Policies (SIDEM) and the Project on Asylum Capacity Building in Turkey (ASCAP).
M. Sinan Özden developed the Turkish component for the Swedish Association of Local Authorities and Regions' (SALAR) Resilience of Local Governance in the Face of Migration (RESLOG) project, and is currently National Project Manager for RESLOG, which is being implemented with the Union of Municipalities of Turkey, Çukurova Municipalities Union and Marmara Municipalities Union.
---
Sessions
| Session Name | Date | Time | Room |
| --- | --- | --- | --- |
| Road to urban resilience: Local plans and practices | 2 October 2019 | 11:00 - 12:30 | Beylerbeyi 1 |
| Syrians under temporary protection: The case of Turkey | 3 October 2019 | 09:00 - 10:30 | Emirgan 2 |