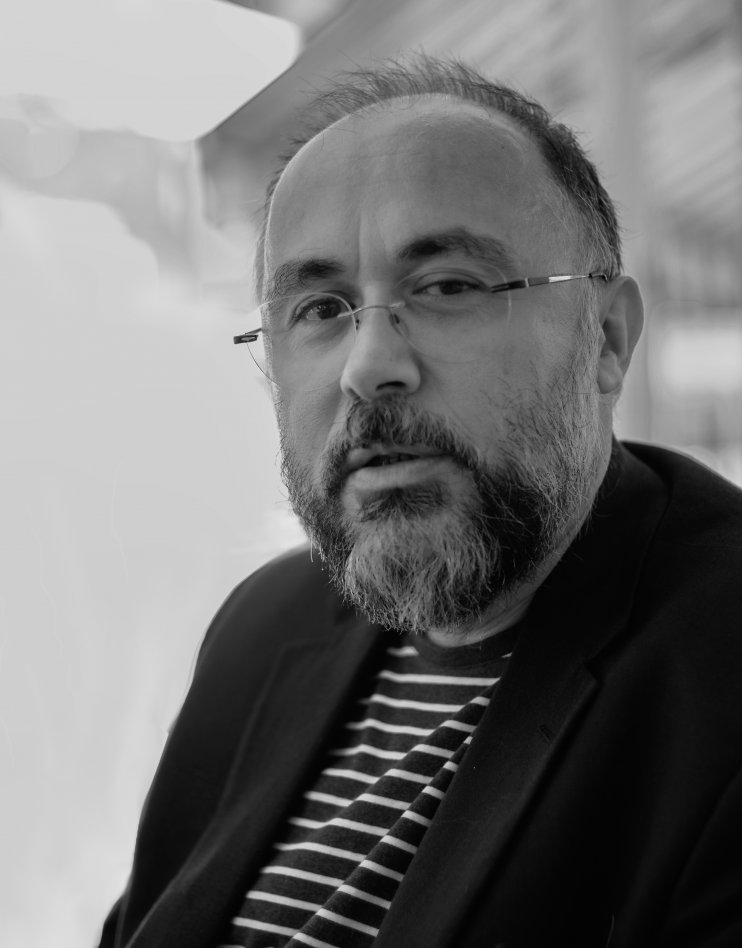 Cengiz Özdemir
MedyascopeTV & t/@kulturistan
He was born in Suleymaniye, Istanbul in 1967. He completed his undergraduate education at the Painting Department of Mimar Sinan University Faculty of Fine Arts between 1988-1995. Between 2000-2003, he completed his master's degree at Mimar Sinan University, Institute of Social Sciences, Department of Painting with his thesis titled "Artist Portraits by Artists from the 19th Century to the Present". During this period, he took intensive lectures and made readings on art history and cultural history. Between 2000 and 2014, he worked as a teacher in the Ministry of National Education. He resigned in 2014 and started working in the family business.
Since 2015, he has made around 150 programs under the title of Cultural History Conversations on Medyascope.Tv. He has also become an active social media user who shares the history and culture in Istanbul through his @kulturistan account on Twitter and other social media. It has become a model for many projects in new channels with broadcastings and publications made via social media and Medyascope.
His writings and interviews were published in Hürriyet Seyahat, T24, Atlas Istanbul, Mesele, Bavul, Fil, Tezgah, Peyniraltı Edebiyatı, Gazete Kadıköy etc. He is currently actively giving seminars on the culture and history of Istanbul, executing a weekly program on Medyascope TV, managing an architecture company and raising a child at high school age.
---
Sessions
| Session Name | Date | Time | Room |
| --- | --- | --- | --- |
| Bolstering urban dialogue: Digital media as an opportunity to raise awareness and generate urban data | 2 October 2019 | 14:00 - 15:30 | Emirgan 2 |