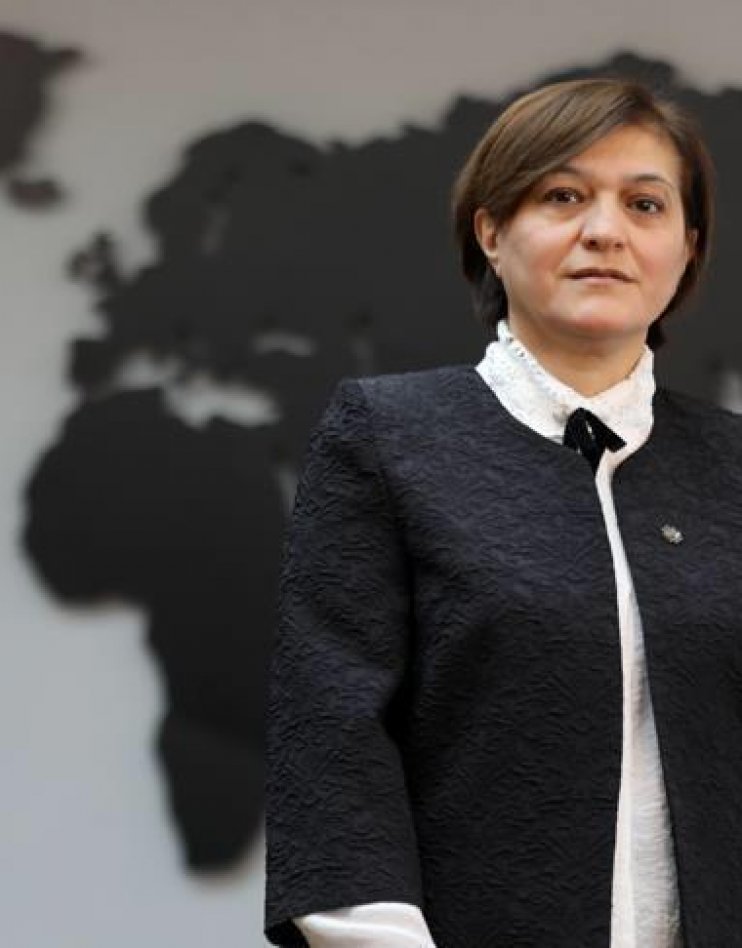 Aşkın Asan
Women and Family Research and Application Manager, Istanbul Commerce University
In 1988, she graduated from the Department of Islamic Sciences, Faculty of Education in Riyadh. She received her master's degree in Computer and Instructional Technologies from Texas Tech University, USA in 1992. She completed her doctoral degree from Ondokuz Mayıs University in 1998. She was appointed as an assistant professor to the Department of Computer Education and Instructional Technologies at KTU Fatih Faculty of Education in the same year. From 2002 to 2004, she was appointed to the Ajman University of Science and Technology in Dubai. In 2004, she became an associate professor in the field of Computer and Learning Technologies.
She worked as a lecturer in the Department of Instructional Technology at Sultan Qaboos University. She served as the Deputy Dean and Co-head of the Department. She coordinated research projects. She has published more than 40 articles, most of them international.
In 2007, she served as the 23rd term Deputy for Ankara in the Grand National Assembly of Turkey. During the 23rd term, she became the Head of the Turkish Group of the Mediterranean Parliamentary Assembly (APA) and a member of the IKÖPAB Turkish Group. She worked in the National Education Commission. On September 26, 2011, she was appointed Deputy Minister of the Ministry of Family and Social Policies and continued this duty for 4 years. She served as the rector of Eurasia University between 2015-2017.
Since 2017, she has been a lecturer and Director of the Women and Family Research and Application Center at Istanbul Commerce University. Besides being a member of Board of Trustees of Maarif Foundation of Turkey, Asan also have been selected as GREVIO (expert) on Combating Violence Against Women to the European Council by April 2019.
---
Sessions
| Session Name | Date | Time | Room |
| --- | --- | --- | --- |
| Breaking the glass ceiling: Women's representation | 2 October 2019 | 16:00 - 17:30 | Emirgan 2 |