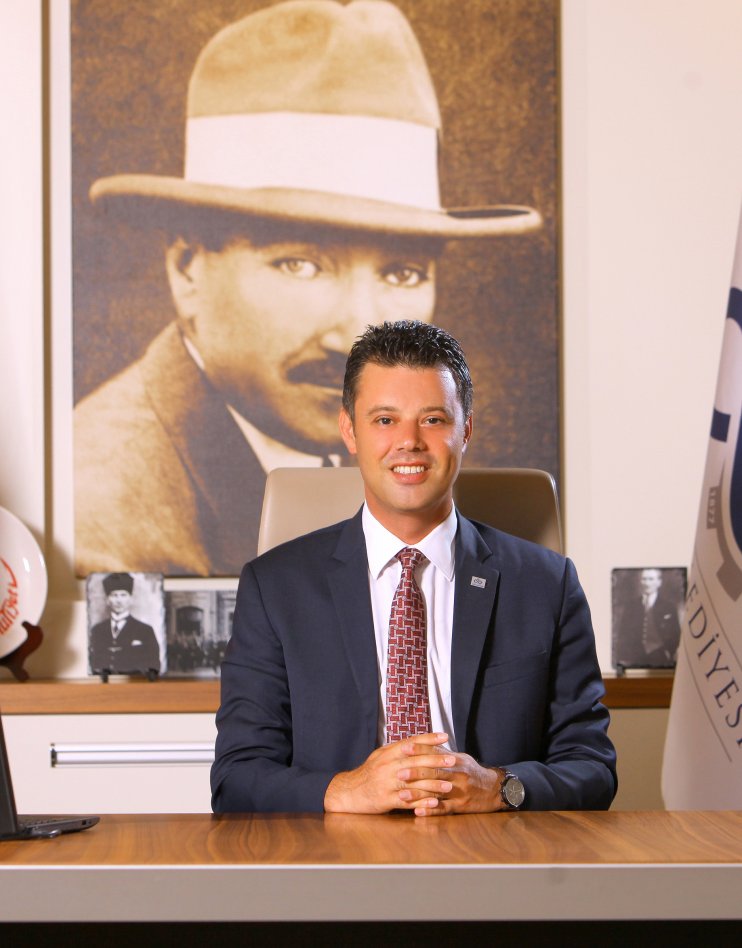 Ahmet Sarıkurt
Mayor, Çorlu Municipality
Ahmet Sarıkurt, the son of a family who emigrated from the village of Yablanova in Bulgaria in 1950, was born in 1979 in the Black Sea Ereğli, where his father was obliged to serve.
After graduating from the Civil Engineering Department of Istanbul Technical University in 2001, he moved to Çorlu, where he had close relatives and started his business career there.
After working as a control engineer in a private company in 2001-2006, between 2006-2009 he was the manager of a company that he was also the partner of.
Between 2007 and 2009, he completed his master's degree on "Steel Constructions" at Namık Kemal University.
Ahmet Sarıkurt, who joined the Çorlu Municipal Assembly as the candidate of CHP in the 2009 Local Administration Election and served as Deputy Mayor between 2009 and 2014, was also re-appointed to this position after the Local Elections in 30 March 2014.
On 3 May 2018, he was elected as the Mayor of Çorlu Municipality after municipal assembly ballot. Mayor Sarıkurt, who was nominated to Local Elections in 31 March 2019, won the election and became Mayor of Çorlu.
Ahmet Sarıkurt, who worked in the management of the Chamber of Civil Engineers for a while, has memberships in various non-governmental organizations such as Atatürkçü Düşünce Derneği and Avcılar Derneği.
He has been married to Emel Sarıkurt since 2008 and is the father of Kaan and Sarp.
---
Sessions
| Session Name | Date | Time | Room |
| --- | --- | --- | --- |
| Dialogue Marmara I Mayors Speak Up: Thinking Together – Acting Together | 1 October 2019 | 16:00 - 17:30 | Çamlıca |