Woodland Sweden
In collaboration with Swedish Institute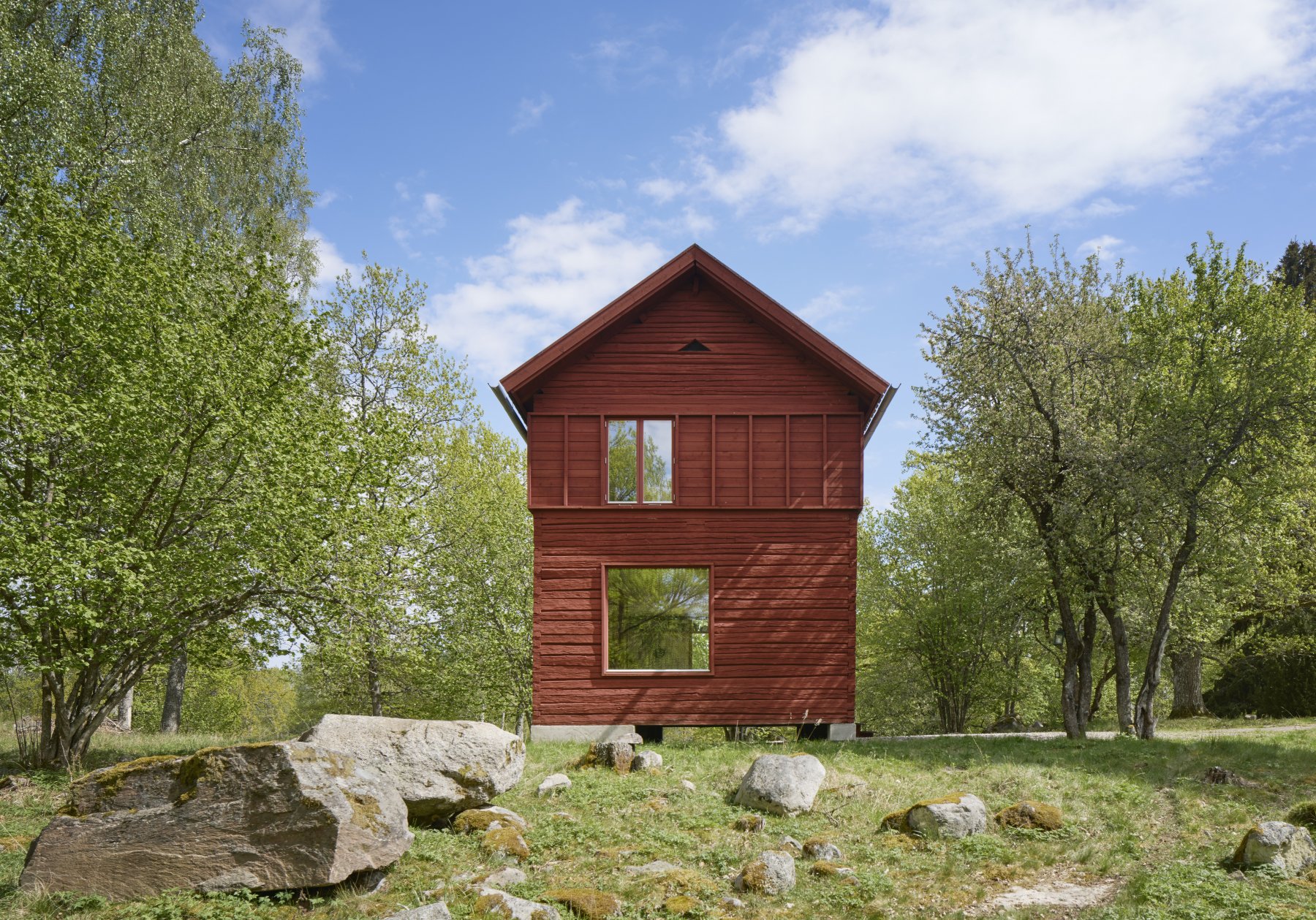 Sweden is synonymous with timber and the little red wooden cottage is a part of Sweden's national heritage. Today, it's scaling up: modern wooden architecture consists of single family homes as well as large constructions. In the exhibition, you'll find great examples of both categories.
For 150 years it was prohibited to build high rise wooden buildings in Sweden because of the risk of fire. When the law changed in the early 1990's an explosion of creativity occurred. Today, some ten to fifteen per cent of all new apartment blocks are made of wood. And the figure increases year by year.
From an ecological perspective this is of course a measure that makes sense – timber is both a renewable and recyclable resource. But also from an architectural point of view; judging by the large number of timber projects on architects' drawing boards where large-scale projects are breaking new ground. Vernacular architecture has been complemented by a more hi-tech approach and several local authorities are making their mark in wood.
The exhibition Woodland Sweden shows the rapid development in innovative contemporary architecture, with examples of Swedish excellence in wooden construction; from the exotic wilderness of a 'naturum' (natural habitat information centre) in Lapland to the architecture of a daycare centre in a suburb of Stockholm. The exhibition contains ten photo plates, each with a text that tells more about the different aspects of construction work with wood. Produced by Architects Sweden for the Swedish Institute.
The exhibition Woodland Sweden takes you on a journey through the Swedish society. In pictures and words contemporary Swedish architecture showcases itself in residential buildings, schools, day care centers, etc. All made of wood of course.
The display of Woodland Sweden is a collaboration between MARUF and the Swedish Institute, and also part of the Equal Spaces program – a long term creative exchange between Sweden and Turkey on cities and public space: https://si.se/en/events-projects/turkey-equal-spaces-creative-smart-inclusive/